Villagers Evacuated From Russia Quake Zone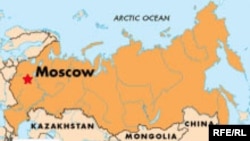 (RFE/RL) April 22, 2006 -- Authorities in Russia's Far East say they have evacuated several hundred people from villages hit by a strong earthquake on April 21.
Emergency supplies are being brought to the area.
The earthquake in the Koryak region had an estimated magnitude of 7.7 on the Richter scale, and was followed by several smaller tremors.
It damaged buildings and knocked out telephone service in the region and slightly injured up to 50 people.
(AFP, ITAR-TASS)