Seven Taliban, Four Police Reported Killed In Clash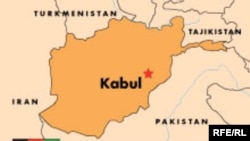 (RFE/RL) June 4, 2006 -- An Afghan official says that four police officers and at least seven suspected Taliban have been killed in a clash in southern Afghanistan.
Asadullah Khalid, the governor of Kandahar Province, says the clash happened on June 3 about 40 kilometers north of Kandahar city.
Khalid also said that police arrested two suspected Taliban militants who were riding in a car full of explosives north of Kandahar city, also on June 3. Police believe the vehicle was meant to be used in a suicide car-bomb attack.
(AP)