Ten Taliban Killed In Fresh Afghan Fighting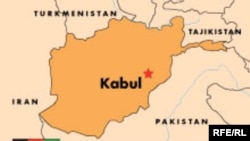 (RFE/RL) June 17, 2006 -- Afghan officials say 10 suspected Taliban militants have been killed in fresh fighting today, one day after more than 40 were reported killed in coalition strikes in Oruzgan Province.
Afghan officials said that the rebel death toll now stands at around 100 since a major new military operation was made public three days ago.
The latest deaths came in two separate incidents in the neighboring southern provinces of Kandahar and Helmand.
Operation Mountain Thrust is the biggest drive against the rebel movement since it was toppled from power in late 2001.
(AP, AFP)