Russian Teen Magazines Pressured On Sex Coverage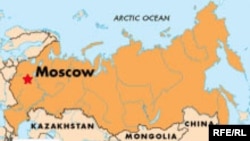 (RFE/RL) June 28, 2006 -- Russian prosecutors have asked media officials to close down three popular teenage magazines for allegedly propagating early sexual activity.
Deputy Prosecutor-General Sergei Fridinsky said "Molotok," "Cool," and "Cool Girl" were "exploiting underage readers' interest in sex."
The "Molotok" publishing house said the magazine was not advertising sex, but merely educating teenagers on the subject.
(ITAR-TASS, AP)