Russia To Drop WTO Trade Rules If Not Admitted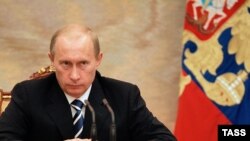 Vladimir Putin (file photo) (ITAR-TASS) July 4, 2006 -- Russian President Vladimir Putin says his country will stop adhering to rules set by the World Trade Organization (WTO) if it is not formally admitted to the group.
Putin said today that if Russia for some reason can not reach agreement on WTO membership, Moscow will no longer fulfill WTO rules.

"The conditions in which the Russian economy is functioning are much more open and more liberal than those in some countries that have already joined [the WTO]," Putin said. "And if we, for some reason, do not succeed in reaching a final agreement, we will, of course, revoke our commitments to some of the agreements that we have not only adopted but are also fulfilling without being a member of the organization."

Putin said the only country still refusing to endorse Russian membership in the trade body is the United States.

(AFP)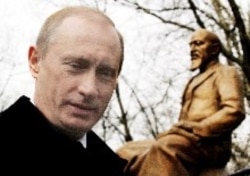 (epa)
COOPERATION, CONFLICT, CONFRONTATION: Relations between Russia and the West are notoriously volatile. "To see the kind of relationship that presidents Bush and Putin have developed and to see Russia firmly anchored in the West, that's really a dream of 300 years, not just of the post-Cold War era," then-national security adviser Condoleezza Rice said in May 2002.
But observers have increasingly called into question the extent of the shared values between Russia and the West, particularly on issues relating to the transformations going on in other former Soviet countries.
RELATED ARTICLES
Silent Diplomacy Versus Public Criticism
Analysts Say New Arms Race Unlikely
Moscow 'Unhappy' With Outcome Of CFE Conference
Moscow And Washington Spar Over WTO Membership
Russia Gears Up To Improve Its Image Abroad
Experts Urge U.S. To Rethink Relations With Russia
U.S. Official Says Russian NGO Law Part Of Antidemocratic Trend
ARCHIVE
To view an archive of RFE/RL's coverage of Russia, click here; to view an archive of RFE/RL's coverage of U.S.-Russian relations, click here.

SUBSCRIBE
For news and analysis on Russia by e-mail, subscribe to "RFE/RL Russia Report."