Kosovo Talks Turn To Minority Rights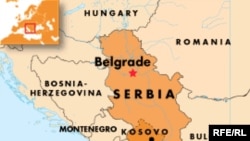 (RFE/RL) August 8, 2006 -- Ethnic Albanian and Serbian officials meeting in Vienna today discussed how to protect the rights of Kosovo's minorities.
This is the first time the issue has been on the agenda of the UN-brokered talks on the province's future status.
Representatives from Kosovo's Serb minority boycotted the session, saying they object to being "degraded to a minority in our own country."
A delegation from Belgrade did, however, attend.
(AP)