Addressing a crowd of up to 20,000 people in Bishkek's central Alatoo Square, President Kurmanbek Bakiev vowed to avoid the "mistakes" he said had been made by his predecessor, Askar Akaev.
Akaev was ousted from power in March 2005 in the midst of street protests triggered by controversial parliamentary polls.
A former prime minister who had subsequently joined the opposition to Akaev, Bakiev was elected president in July 2005 with a landslide.
He recently took steps he says aim at restoring order in the country. But Bakiev's opponents criticize him for strengthening security ties with the authoritarian government of neighboring Uzbekistan's President Islam Karimov.
In his speech, Bakiev highlighted efforts to revive industry and create jobs as the "priority" of his government.

15 Years Of Kyrgyz Independence
15 Years Of Kyrgyz Independence
A NATIONAL CELEBRATION: RFE/RL's Kyrgyz Service sent this photo report from the celebration of the 15th anniversary of Kyrgyz independence in Bishkek on August 31. Photographs by Talant Shabiev.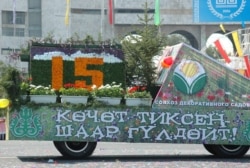 (RFE/RL)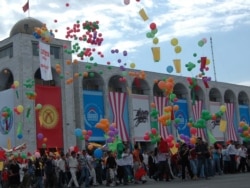 (RFE/RL)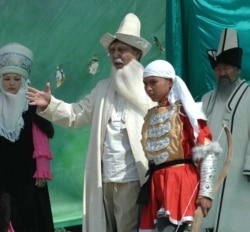 (RFE/RL)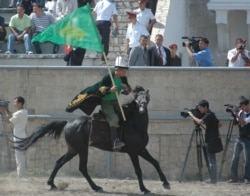 (RFE/RL)
(RFE/RL)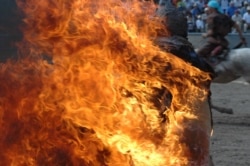 (RFE/RL)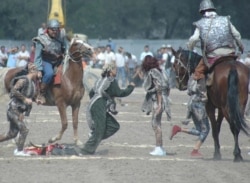 (RFE/RL)
MORE: Additional coverage and more photographs at the website of RFE/RL's Kyrgyz Service.


THE COMPLETE STORY: Click on the icon to view a dedicated webpage bringing together all of RFE/RL's coverage of Kazakhstan, Kyrgyzstan, Tajikistan, Turkmenistan, and Uzbekistan.