Southern Kyrgyzstan Protests Continue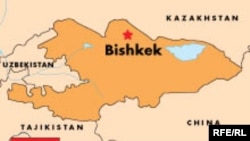 (RFE/RL) September 9, 2006 (RFE/RL) -- Several hundred people continued to demonstrate in the southern Kyrgyz town of Bazar-Korgon today, expressing solidarity with opposition leader Omurbek Tekebaev, RFE/RL's Kyrgyz Service reported.
Polish authorities detained Tekebaev on his arrival in Warsaw on September 6 after customs agents found 595 grams of heroin in his baggage.
Tekebaev was released from custody on September 8. RFE/RL's Kyrgyz Service has learned that Tekebaev is due to leave Poland for Kyrgyzstan today.