Taliban Claims To Have Killed Turkish National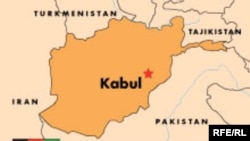 (RFE/RL) KANDAHAR, September 19, 2006 (RFE/RL) -- A man claiming to speak for the Taliban spokesman has told Radio Free Afghanistan that the insurgents have killed Mustafa Asimi, a Turkish national kidnapped in late August.
It was not immediately possible to verify the claim made by Qari Yousaf Ahmadi.
No body has been retrieved.
Ahmadi claimed militants killed Asimi in the Yakhthal area of Helmand Province after his company failed to meet demands for it to leave Afghanistan.
Neither the company nor Turkish authorities were immediately available for comment.

RFE/RL Afghanistan Report

SUBSCRIBE For regular news and analysis on Afghanistan by e-mail,
subscribe to "RFE/RL Afghanistan Report."