Tajik Court Frees Two Kyrgyz Accused Of Human Trafficking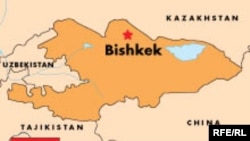 (RFE/RL) January 29, 2007 (RFE/RL) -- A Tajik court today released two Kyrgyz citizens after charges against them of human trafficking and hostage taking were dropped, RFE/RL's Kyrgyz Service reports.
The court in Isfara, however, fined both Kyrgyz drivers about $300 for minor offenses.
Avazbek Karataev and Janyshbek Ismanov were arrested in October after two Tajik passengers they were carrying from Bishkek to Isfara accused them of abduction. The drivers rejected the charges.
The head of the human rights department in the Batken regional administration, Tashtemir Eshaliev, told RFE/Rl's Kyrgyz Service today that the two had now returned home.