117,000 Ukrainians Victims Of Human Trafficking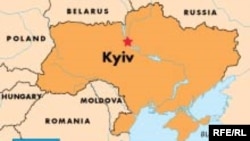 (RFE/RL) February 20, 2007 (RFE/RL) -- A new reports says more people from Ukraine have been trafficked abroad for forced labor and prostitution than from any other former Communist country, RFE/RL's Ukrainian Service reported.
In a report released on February 19, the International Organization for Migration said approximately 117,000 Ukrainians have been forced into exploitative situations abroad since the 1991 Soviet breakup.
Ukrainian officials say low salaries and unemployment increase the vulnerability of the country's citizens to human trafficking and forced labor.
(with material from AP)