Turkish Workers Party leader Dogu Perincek was charged under Switzerland's antiracism laws after he told a 2005 rally in Switzerland that it was an "international lie" to describe the killings as genocide.
In 2003, Swiss lawmakers recognized the mass killings at the end of the Ottoman Empire as a genocide.
Turkish authorities continue to reject that description. In Turkey, there are laws aimed at discouraging people from describing the killings as genocide -- a position that has complicated Turkey's European Union membership bid.
(AFP, ATS, swissinfo.org)

Examining History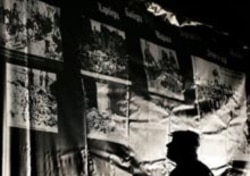 CALL IT GENOCIDE? Questions surrounding the mass killings of Armenians at the beginning of the last century continue to dominate relations between Armenia and Turkey. In April, Ankara proposed conducting a joint Armenian-Turkish investigation into the mass killings and deportations of Armenians during World War I.
Turkish leaders suggested that the two countries set up a joint commission of historians to determine whether the massacres carried out between 1915 and 1917 constituted genocide. Armenia, however, insisted it would continue to seek international recognition and condemnation of what it says was a deliberate attempt at exterminating an entire people....(more)
See also:
Armenians Mark 90th Anniversary Of Start Of Massacres
Armenia: Tragedy Remains On Europe's Political Map
ARCHIVE: For a complete archive of RFE/RL's coverage of Armenia, click here.