President Viktor Yushchenko said on April 20 that he is willing to suspend his decree dissolving parliament if lawmakers implement a series of political reforms.
"Is the president ready to suspend the decree? I want to state firmly that I am, if there is a package of political compromises formulated for a definite, short period of time," Yushchenko said at a press conference in Kyiv after meeting with his rival, Prime Minister Viktor Yanukovych.
Talk Of Compromise
Yushchenko disbanded parliament on April 2 and called new elections for May 27. He justified the move by accusing Yanukovych's ruling coalition of illegally luring lawmakers away from the opposition in an effort to secure a majority in parliament capable of overriding a presidential veto.
Yanukovych has called the decree illegal and refused to obey it.
In exchange for rescinding that decree, Yushchenko is now calling on lawmakers to enact "10 or 12 changes" to laws governing parliamentary procedure and regulations.
Yushchenko said the changes would prevent "any revisions of election results by individual parliament members [rather than factions] joining a majority coalition."
Shortly after Yushchenko made his announcement, Yanukovych told his supporters at a rally in central Kyiv that he and the president planned to work out a compromise in the coming week.
"President Yushchenko and I agreed today to resolve all disagreements within a short period of time, starting from next week," he said. "The president expressed his point of view today saying he is almost ready to suspend his decree and sign a peace agreement after we have found political and legal answers to all existing disputes."
Blue Vs. Orange

But even with talk of compromise in the air, thousands of government and opposition supporters poured into Kyiv's streets and squares for rival demonstrations.
Former Prime Minister Yuliya Tymoshenko, the opposition leader who pushed hardest for Yushchenko to dissolve parliament and call new elections, has seemed less inclined to compromise.
Tymoshenko told an estimated crowd of 20,000 in Kyiv on April 20 that there would be no concessions on holding new elections. She said changes could be made only in the date of the vote.
"He will not be rescinding any decrees. The only thing he can do, once the Yanukovych clan understands that an election is the only way forward, is to put back the date," she said.
Thousands of demonstrators are still on Kyiv's streets for opposition and pro-government rallies today.
Ukraine's Constitutional Court, meanwhile, is hearing a case on the legality of Yushchenko's decree. Both Yushchenko and Yanukovych have said they will abide by the court's ruling.
FURTHER READING
Rethinking The Orange Revolution

Opinion polls in Ukraine have shown declining support for the Orange Revolution since before last year's legislative elections.

more

From Orange To Blue

By August 2006, it seemed as if the 18-month run of the Orange Revolution was over in Ukraine.

more
Ukrainian Voices
RFE/RL's Ukrainian Service asked people on the streets of Kyiv on April 10 what they think of the rule of law in Ukraine.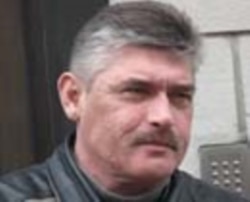 Leonid, a construction worker:
"I have taken a businessman for whom I worked to court. And I managed to defend my rights under the current government."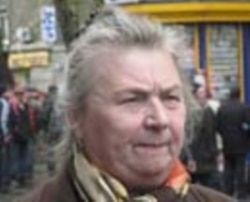 Alla Mykhaylovna, pensioner:
"So far, we are defending our rights in the squares. However, everything will be normal in the future and we will be able to defend our rights legally, and human rights will not be violated."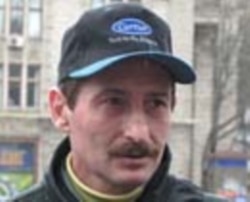 Oleksandr, construction worker:
"Of course it is impossible [to rely on the law]. The laws are not good. You can buy everything here. You can use a law any way you like."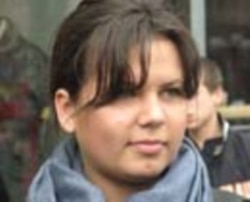 Kateryna, a student:
"It is 50-50. It is not possible for everyone to defend their rights according to possibilities the laws provide. It often happens that money determines the result. On the other hand, there are more and more people who manage to prove they are right under the existing laws."
ARCHIVE
RFE/RL's coverage of
Ukraine
. The Ukrainian-language website of
RFE/RL's Ukrainian Service
.