Democratic societies recognize the right of their citizens to gather in public to discuss common concerns and express their feelings.
Dissatisfaction with the ruling state of affairs is the common element which drives people to stage rallies and marches, and Professor John Dunn of Cambridge University in England says it is "very dangerous" for any democracy to disregard demonstrations as an expression of political will.
Demonstrations, he says, are an integral part of democratic life. "You could in principle have democracy without having demonstrations, but actually it is not likely to be the case that a functioning democratic system works at all well without any demonstrations at all," Dunn says.
Taking To The Streets
However, the equation is not a simple one, that the right to demonstrate equals democracy. Dunn says some demonstrations carry within them a potential threat to democracy, as well as being an expression of it.
Take Germany in the 1920s and 1930s, for instance. The notorious "brownshirt" mobs of the Nazi party used city streets as a battleground to clear away any opposition to their rule, whether from communists or the weak pro-democracy elements.
Dunn says the current situation in Ukraine illustrates the complexity facing a country that only recently emerged from authoritarian rule and is trying to live under a democratic system.
The pro-Western president there is at odds with the Russia-leaning prime minister, who stands accused of "stealing" the president's supporters in parliament. The president has dissolved parliament and called new elections, amid ongoing protest demonstrations.
Dunn says Ukraine is in a very difficult position, being deeply divided between those who back the president and those who back the prime minister. And each side, if it feels it is losing the political contest, may feel tempted to ask its supporters to take to the streets in a show of force.
"It's extremely easy for the temporarily losing political body, which doesn't control the state apparatus at the time, to attack the state apparatus; I don't think democracy tells you who's right or wrong in that, it doesn't tell you exactly what to do about that, I mean it's a political problem which is central to what the society actually is at the present time," Dunn notes.
Marshalling Support
In established democracies, the amount of planning that goes into organizing a large demonstration can be immense. The Campaign for Nuclear Disarmament (CND) is one of Britain's oldest protest groups. It opposes the possession of weapons of mass destruction by any country.
"The ideal situation is to be able to build for a demonstration over a number of months, to ensure the maximum participation, and this requires meetings on a weekly basis to start with, and then meetings of the organizing committee on a daily basis in order to draw in as many people as possible, so it is an enormously time consuming business," CND President Kate Hudson says.
Hudson says a date must be set that suits all participating groups, speakers must be selected, permission obtained from police for the event and the march route, and so forth.
"Then, of course, one needs to start publicizing the demonstration, arranging busses to bring people to the start of the event, then there are all the practical considerations, like stewarding; sometimes the police have specific rules about how many stewards there must be per head of the marchers," Hudson adds.
As to the popular belief that some demonstrators are paid to cause disturbances, that may certainly be true in some cases, But once again, the bigger the turnout the less likely that bribery is involved. Who could afford to pay 100,000 people even a dollar each to turn out for a rally?
Ukrainian Voices
RFE/RL's Ukrainian Service asked people on the streets of Kyiv on April 10 what they think of the rule of law in Ukraine.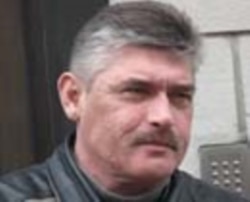 Leonid, a construction worker:
"I have taken a businessman for whom I worked to court. And I managed to defend my rights under the current government."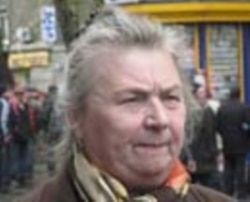 Alla Mykhaylovna, pensioner:
"So far, we are defending our rights in the squares. However, everything will be normal in the future and we will be able to defend our rights legally, and human rights will not be violated."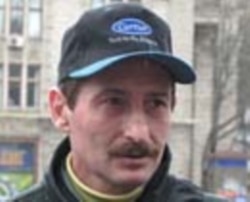 Oleksandr, construction worker:
"Of course it is impossible [to rely on the law]. The laws are not good. You can buy everything here. You can use a law any way you like."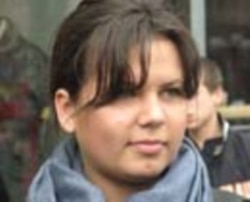 Kateryna, a student:
"It is 50-50. It is not possible for everyone to defend their rights according to possibilities the laws provide. It often happens that money determines the result. On the other hand, there are more and more people who manage to prove they are right under the existing laws."
ARCHIVE
RFE/RL's coverage of
Ukraine
. The Ukrainian-language website of
RFE/RL's Ukrainian Service
.