New Nationalist Party Founded In Russia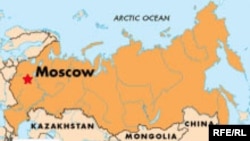 (RFE/RL) May 5, 2007 -- A new nationalist party has been founded in Russia seven months before parliamentary elections.
A statement read out at the founding congress of the Great Russia party in Moscow today said the party aims to unite "hundreds of thousands of staunch Russian patriots."
The founders of the party say it is "not a Kremlin project."

In order to register as a party, Great Russia will have to meet stringent criteria, including having at least 5,000 members across Russia.
(Interfax, dpa)