20 Taliban Reported Killed In Afghan Clashes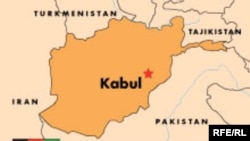 (RFE/RL) July 4, 2007 -- Afghan officials say 20 militants and one police officer have been killed in separate clashes in southern Afghanistan.
The police chief of Ghazni Province, General Ali Shah Ahmadzai, said militants attacked three police checkpoints in the province on July 3, with ensuing gun battles leaving 13 militants and one officer dead.
Spokesman Ali Kheil in Zabul Province said seven more militants were killed in another clash between Taliban fighters and Afghan and U.S.-led coalition forces in the province.
(AP, dpa)