Foreign Ministry spokesman Mikhail Kamynin said the British ambassador in Moscow had been given official notice that four British Embassy staff members are now considered persona non grata and should leave the territory of the Russian Federation "within 10 days."
Kamynin did not identify the four diplomats to be expelled.
The measures announced by Russia today mirror almost precisely those threatened by Britain in response to Moscow's refusal to extradite Andrei Lugovoi, a key suspect in the murder of former security service officer Aleksandr Litvinenko.
In addition to the diplomats' expulsion, Britain said it was taking steps to limit cooperation on visa and security issues.
Kamynin said today Russia, too, was ceasing cooperation on security issues and taking "reciprocal action" on visa issues.
Until Britain specifies what visa restrictions it will impose, he said, "Russian officials will not apply for British visas, nor shall we consider similar visa applications by British officials."
'Minimally Required Steps'
Kamynin said he believed "common sense would prevail" in the ongoing dispute between Britain and Russia. But he defended Moscow's decision as appropriate and necessary.
"As you see, Moscow is taking targeted, weighed, and minimally required steps," he said. "We were compelled to take such steps, considering the deliberate choice that London has made to worsen relations with our country."
British Foreign Secretary David Miliband said Britain was disappointed that Moscow has failed to cooperate on Lugovoi's extradition and criticized today's announcement as unfair.
"We obviously believe that the decision to expel four embassy staff is completely unjustified, and we will be doing everything to ensure that they and their families are properly looked after," he said.
Miliband added, however, that Britain was "heartened" by the support it had received from the international community.
Just minutes before Kamynin's announcement, U.S. Secretary of State Condoleezza Rice told Britain's Sky News that Russia should honor Britain's request for Lugovoi's extradition.
Russian Foreign Minister Sergei Lavrov tomorrow travels to Berlin for talks with his German counterpart, Frank-Walter Steinmeyer, on issues including the extradition dispute.
Relative Restraint?
Russia earlier this week threatened "serious consequences" to the British measures and said it was within its rights to expel as many as 80 diplomats from Moscow.
"It is unlikely that either side is interested in getting to the point where they see each other as enemies." -- Sam Greene, Moscow Carnegie Center
But Carnegie scholar in residence Sam Greene says that Russia is not interested in escalating the crisis.
"Russia is making a calculation that it has nothing to gain from escalation and taking it up another level and making Britain feel extra pain, if you will," Greene says. "Russia reacted more quickly than Britain, and Britain took its time in deciding how exactly it was to respond to the refusal to extradite Lugovoi. Russia has responded within two days [and] it has responded in kind for the most part, and that was to be expected."
U.S.-Russian relations have hit a low recently with U.S. plans to deploy parts of an antimissile system in Central Europe. Russia announced on July 14 that it is suspending its participation in the Conventional Armed Forces in Europe (CFE) Treaty. That move has been criticized in the United States and Europe.
Russia and many Western countries have also differed over a plan drawn up by UN envoy Martti Ahtisaari to give the Serbian province of Kosovo internationally supervised independence.
Russian State Duma Speaker Boris Gryzlov said today that Russia will veto any UN Security Council resolution on Kosovo that is unacceptable to Serbia.
Greene says that compromise on some of the issues dividing Russia and the West looks unlikely.
"Some governments are coming to the conclusion that Russia is not easy to come to an agreement with, and that on some issues Russia might not be interested in coming to an agreement -- or that the differences in position are such that a compromise position at this point looks untenable," he says.
Bilateral Ties
A statement from the office of British Prime Minister Gordon Brown characterized today's decision by Russia as "unjustified."
And the British ambassador to Moscow, Anthony Brenton, today told journalists he had expressed his country's "continuing disappointment" at Russia's reaction to the Lugovoi extradition request in a meeting with Deputy Foreign Minister Aleksandr Grushko.
But Greene doesn't think the diplomatic spat will deeply harm relations between Britain and Russia.
"There is a tremendous amount of interest obviously in doing business between the two countries," Greene said. "There is a tremendous amount of travel and tourism that goes on between the citizens of the two countries. And so I think it is unlikely that either side is interested in getting to the point where they see each other as enemies."
While the two countries are certainly not enemies, recently there have been echoes of the Cold War.
The British Defense Ministry today confirmed that earlier this week two Royal Air Force jets were deployed when two Russian planes approached British air space.
RUSSIAN-BRITISH DIPLOMATIC ROW
'Russia Is Different'

One analyst believes Europe has woken up from its illusions about Russia, and that may not be a bad thing.

more

West 'Shouldn't Surrender Values'

Another analyst believes the West can have a relationship with Russia while standing up for its core values.

more
Tit For Tat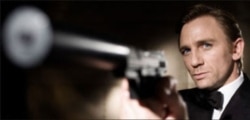 James Bond isn't the only character in Russia and Britain's history of espionage


UNDIPLOMATIC HISTORY
1960-71: 27 Soviet Embassy officials told to leave the United Kingdom.

1971: Britain expels 105 staffers of Soviet diplomatic missions for alleged spying. They are exposed by Oleg Lyalin, the first Soviet intelligence agent to defect since World War II. Russia responds by expelling 18 British Embassy staffers from Moscow.

1994: John Scarlett, now head of MI6, expelled from Moscow, where he was serving as an MI6 officer. In response Britain expels a Russian diplomat. Russian company manager Vadim Sintsov arrested for spying for Britain, is sentenced to 10 years of hard labor.

1995: Britain expels 25 alleged Soviet spies; USSR follows by expelling 25 Britons.

1996: Russia expels nine British diplomats it claims are running a spy ring. Britain responds by throwing out four Russians.

2000: Junior Russian diplomat Platon Obukhov, the son of a former Soviet deputy foreign minister, sentenced to 11 years in prison for spying for Britain. Verdict is overturned by Russian Supreme Court.

2004: Weapons expert Igor Sutyagin convicted of treason and passing classified military information to a British company alleged to be a front for the CIA. Sentenced to 15 years in prison.

2006: Russia accuses four British Embassy employees of conducting an espionage operation that included the use of a "spy rock." Russia chooses not to expel the four.
RELATED ARTICLES
Lugovoi Says Litvinenko Was British Spy
Russia's FSB Opens Probe Into Alleged MI6 Activity