The bittersweet comedy, made in 1975, deftly satirizes the oppressive uniformity of life in the Soviet Union. For many, its annual broadcast is synonymous with December 31 festivities.
This year, however, Russian director Timur Bekmambetov has debuted a sequel to the cult film that picks up where the previous film left off. Is a new classic satire in the making?
The made-for-television film by director Eldar Ryazanov has become traditional holiday viewing for millions. The film tells the story of a man, Zhenya, who, after a drunken evening in a Moscow banya, or bathhouse, is mistakenly put on a plane to Leningrad.
Zhenya fails to realize the error, however, because everything -- his Moscow street address, his flat, and even the lock on his door -- has an exact, generic equal in Leningrad. "Street names are not very inventive," Zhenya declares. "Which city doesn't have its First Garden street, its Second Country street, its Third Factory street? Staircases are all the same, painted with a standard, pleasant color. Standard flats are decorated with standard furniture, and the indistinguishable doors have standard locks."
What follows is an artful combination of farce and bittersweet romance. Zhenya wakes up to find a strange woman, Nadya, standing in his flat. But of course the flat is Nadya's, and it is Zhenya who is the intruder -- something that he, in his drunken state, refuses to comprehend.
The comedy in "Ironia sudby, ili S lyogkim parom!' ("The Irony of Fate, Or Have a Nice Steam"), as the film is known in full, finds its source in the uniformity of life in the Soviet Union. It is both a sharp critique and a nostalgic portrait of life in the Brezhnev era.
So for many, it was a surprise when one of Russia's most popular new directors, Timur Bekmambetov, announced he was remaking the popular classic.
New Generation
The new film, "Irony of Fate: Continuation" (Prodolzheniye), was released in theaters on December 21. It returns to the story of Zhenya and Nadya, whose long-ago romantic New Year's Eve, it turns out, does not results in a lasting love affair.
Instead, Nadya marries her old fiance and has a daughter, also named Nadya. Zhenya returns to Moscow, marries, and has a son, Konstantin. Bekmambetov's film begins with Zhenya's banya buddies sending Konstantin back to the flat in Leningrad -- now St. Petersburg. A romance with young Nadya ensues.
The film has been dismissed by a number of Russian critics as a pale imitation of the original. But one, Dmitry Bykov, says the film still has merit -- and at the very least allows many Russians to revisit the story of Zhenya and Nadya, still played by the original actors, Andrei Myagkov and Barbara Brylska.
"Of course, it is not as lyrical and heartfelt as the first film," Bykov says. "But it's still interesting, because the heroes haven't died, and it's interesting to find out what happens to them. It's interesting to see what happened to the Soviet Union, to its mentality, after these troubled and difficult events."
Signs Of The Times
According to some critics, the political satire of the first movie has been replaced by a new subtext -- commercialism. Product labels are featured prominently in the film. One character in the film works for the real-life cell phone operator, Beeline -- which is also the movie's main sponsor.
Russian President Vladimir Putin even makes an appearance -- delivering his annual New Year's Eve address on a television screen.
Love it or hate it, says Bykov, the important thing is all the publicity the debate is generating. "Some cry that it's monstrously insulting, that it killed the fairy tale, that it offended their best feelings, and so on and so forth. Others say that it's wonderful, that it's a breakthrough, that actors were brilliant, and so on," Bykov says. "One thing we can say is that this film is fueling debate. It's been the most discussed topic on Russia blogs for the past two weeks."
Not everyone in Moscow is up on the latest film news. Yury Afanasiev, a 66-year-old architect, says he has yet to see the new version of "Ironia Sudby" but his affection for the original will not keep him from appreciating the sequel, as long as it is well made.
"We know that Moscow took some time to build -- and not only Moscow," Afanasiev says, using his architect's perspective to point to changes in times and fashions, adding that sometimes there's room to remake a classic. "There are buildings here that are really quite interesting. And it would seem that we shouldn't touch them, not under any circumstances. But life makes new demands, and you have to either tear these buildings down and build something else, or dramatically renovate what's already there. So definitely, it's not legitimate to categorically state that such things should never be done."
Russian State's Family Planning
Russian State's Family Planning
Couples in Russia's central Ulyanovsk Oblast were encouraged to take September 12 off work in order to procreate, on a special day labeled "Family Communion Day." Muscovites at the time spoke to RFE/RL correspondent Chloe Arnold about the wisdom of state interference in what is often a private family matter.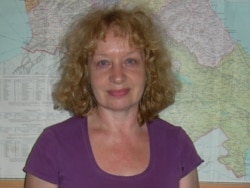 Nina Fedorushkina, 53, teacher:
"I know this is a special kind of scheme, but I'm completely against any sort of scheme, because I think people should only do things according to their personal convictions. If two parents have decided that they should have a child, then that is a decision for the husband and wife alone, and shouldn't depend on some sort of gimmick. What's more, I think it's humiliating that if they do this, they will receive a refrigerator or a washing machine.

"I think simply that better living conditions need to be created for people, so that they are able to buy themselves a flat. A lot of people simply don't have the means to provide a decent life for their children. Although they say that education is free, parents in fact need to have quite a bit of money to send their children to school. State handouts are so meager that it would really be very foolish to count on the government."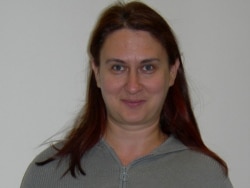 Maria Leonova, headmistress of a nursery school:
"Family Communion Day, as far as I understand, is a day put aside for trying to have children. Well, as they taught us at university, I'll talk about the advantages first, and then the disadvantages. The good thing is that they have noticed that there is a [population] problem and that they are doing what they can to resolve it. But the bad side is this: I think in essence it's a stupid and discriminatory gimmick.

"I think [the state] should work more seriously on this issue. We know that there are countries in Europe where, for example, there are flexible tax rates for families with more than one child. For example, if you have two children, you pay less tax; if you have three, you don't pay any tax at all. And you get benefits, you get help with paying for school, for nursery. We need to work really very hard on rethinking our own critical situation, and I think this will be a very long process."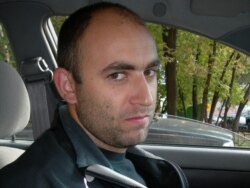 Aleksandr, 27, driver:
"In general, people will have different opinions about this, but my opinion is that it is not a very good thing [to have children] in exchange for money. I think that having children shouldn't depend on receiving money. It should be a serious agreement between two people who love each other. Money in this instance is not the most important thing."