(RFE/RL) -- Talks between Russia and Georgia over two breakaway Georgian regions have been suspended until next month after "procedural difficulties," the European Union's special envoy for Georgia has said.
Pierre Morel told reporters the unspecified difficulties had forced the parties to break off the talks in Geneva, but said new consultations have been provisionally set for November 19 between the countries.
Anger, suspicion, and recrimination were in the air as officials from the two nations prepared to meet face-to-face for their first negotiations since armed conflict broke out between the two countries in August.
The international talks in Geneva had aimed to establish a forum for Moscow and Tbilisi to resolve their conflict and aid tens of thousands of people displaced by the conflict and now faced with the onset of winter.
Observers warn, however, that given the level of mistrust the negotiations could drag on for months.
"Talks begin in Geneva today, but they will not end so soon," Paata Zakareishvili, a member of Georgia's opposition Republican Party and an expert on conflict issues, told RFE/RL's Georgian Service. "There will be several rounds, and they will go on for two to three months. So we should not expect much from today's talks. We might see some results in December, or maybe even earlier -- in November."
Months of skirmishes between separatists and Georgian troops erupted into war on August 7-8 when Georgia sent troops and tanks to into South Ossetia in an attempt to retake the pro-Moscow breakaway republic. Russia responded by driving the Georgian Army out of South Ossetia and pushed deep into Georgia, saying the incursion was needed to prevent further attacks.
On October 9, Russia pulled out of nearly all buffer zones adjacent to the rebel regions ahead of an October 10 deadline in an EU-backed cease-fire brokered by France.
In addition to Georgian and Russia officials, the talks -- before they broke down -- included representatives from the United States, the European Union, the UN, and the Organization for Security and Cooperation in Europe. Russia is pressing for representatives from the pro-Moscow separatist regions of Abkhazia and South Ossetia to be included in the talks as full participants, but Georgia is resisting this.
Georgian officials say Tbilisi could accept meeting with separatist leaders from the two regions, but only informally and only if pro-Georgian representatives of those areas were also included.
The two sides demands and agendas in the talks are also worlds apart.
Russia is pushing for an arms embargo against Georgia, arguing that it is necessary to prevent further "aggression."
Georgia, for its part, is furious that Russia has more than tripled its troop strength in Abkhazia and South Ossetia from 2,500 peacekeepers in the two regions before the war to a planned 7,600 heavily armed troops now.
Tbilisi is also insisting that tens of thousands of ethnic Georgians displaced by the conflict be allowed to return to their homes in South Ossetia, a demand that Moscow and its clients in Tskhinvali are resisting.
With Reuters
Crisis In Georgia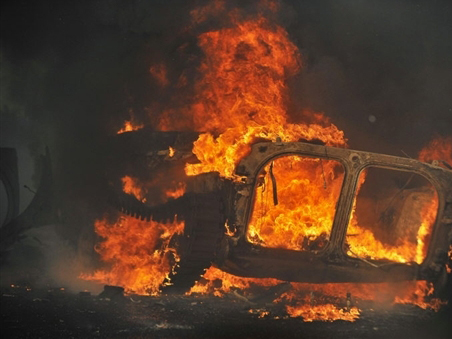 For RFE/RL's full coverage of the conflict that began in Georgia's breakway region of South Ossetia,
click here
.