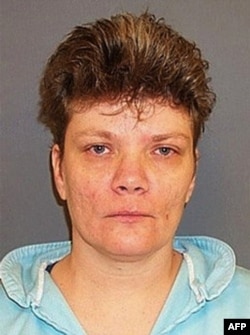 Teresa Lewis in an undated photo
The U.S. Supreme Court has refused to block the execution of a woman who is now likely to become the first woman to be put to death in the state of Virginia in nearly a century.
Teresa Lewis, 41, has admitted to conspiring to kill her husband and stepson. She was scheduled to die by lethal injection on September 23.
Lewis's supporters say she has diminished mental abilities and was manipulated by her accomplices.
The governor of Virginia, Robert McDonnell, has said he will not intervene to stop the execution.
This week, Lewis's case drew global attention when Iranian President Mahmud
Ahmadinejad accused
the world's media of double standards, contrasting the lack of protests over her impending execution to the outcry surrounding a woman sentenced to be stoned in Iran.
compiled from agency reports