KABUL -- Afghan Defense Ministry spokesman Zahir Azimi has accused Pakistan of violating "international norms" by installing a border gate and checkpoint along a disputed border line between the two countries.
Azimi told reporters on April 15 that Kabul will consider "all options" to remove the installations.
In a national security council meeting on April 15, Karzai instructed his ministries of Defense, Interior, and Foreign Affairs to take "immediate action" to see the removal of the installations along the British-drawn Durand Line.
Karzai also sought clarification from the U.S.-led coalition in Afghanistan on whether it assisted Pakistan in the building of the installations.
Afghan Defense Ministry spokesman General Zahir Azimi said of the new border gate that it was erected without coordination with Kabul.
"Establishing a gate or any other construction must be in conformity of both sides," Azimi said. "Without conformity, establishing a gate on the Durand Line and inside Afghanistan is against all international norms and it's against all the roles and relations of both sides."
He added: "We have all options at hand to remove this [Durand Line] gate and protect Afghanistan's sovereignty."
Pakistan views the Durand Line -- established by British India and the Kingdom of Afghanistan in 1893 -- as an international border.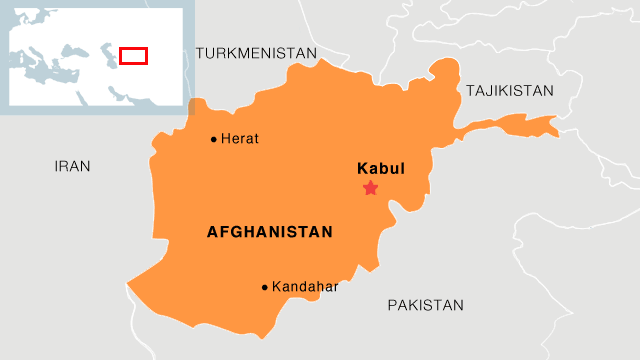 Scroll over map to see the Durand Line
Kabul, however, has consistently refused to recognize the Durand Line, a boundary that cuts through the ethnic Pashtun heartland.
The United States also considers the Durand Line the modern-day border between Afghanistan and Pakistan.
The arrival of the British in northern India in the 19th century posed a major challenge to the Afghan and Turkic powers that had dominated the subcontinent for centuries. After losing a major war to the Afghans in 1842, the British eventually captured parts of Afghanistan and formally annexed them through an arbitrary treaty in 1879. Their forces occupied Kabul at the time.
The contentious 1893 treaty between Afghan King Amir Abdur Rahman and Mortimer Durand, the foreign secretary of British India, formalized the areas under the control of the two governments.
With additional reporting by khaama.com and online.wsj.com