Bush Says Probe Continues On Iran's Alleged Terror Ties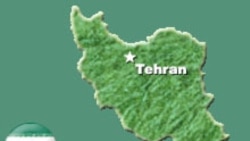 Washington, 19 July 2004 (RFE/RL) - U.S. President George W. Bush said today that the United States will press on with its investigation about whether Iran had a role in the 11 September 2001 attacks on America.
Bush told reporters at the White House today that acting Central Intelligence Agency(CIA) Director John McLaughlin has advised him that Iran had no direct role in the attacks that killed 3,000 people. Nevertheless, Bush said a probe will continue until all the facts are in.

"Of course we want to know all the facts. Acting Director McLaughlin said there was no direct connection between Iran and the attacks of 11 September. We will continue to look and see if the Iranians were involved. I have long expressed my concerns about Iran -- after all, it's a totalitarian society," Bush said.

The president also said Iran has been harboring Al-Qaeda terrorists. And he restated U.S. objections to Iran's nuclear programs that are under investigation by the United Nations and called on Tehran to stop funding Middle East militant groups.