Tajikistan: Labor Migrants Concerned About New Passport Requirements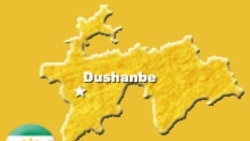 Beginning 1 January, the citizens of the member countries of the Eurasian Economic Community -- Belarus, Kazakhstan, Kyrgyzstan, Tajikistan, and Russia -- must have international passports to legally enter each other's territories. The new measure is of special concern to the hundreds of thousands of Tajik labor migrants who work in Russia every year -- about 90 percent of whom have been traveling using internal Tajik passports.
Prague, 11 January 2005 (RFE/RL) -- Narzulloh Rajabov is one of the 600,000 Tajik migrants who go to Russia every year in search of work.
Speaking from St. Petersburg, Rajabov told RFE/RL's Tajik Service that he is worried that the process of issuing foreign passports has not yet started in Russia. "People are trying to find out where [the passports] will be issued, how much they will cost, and what documents we will need [to get them]. Until now, we have not found out," Rajabov said.
On 1 January, international passports became the main document for Tajiks who want to travel to other states of the Eurasian Economic Community.
Within Tajikistan, the government has established special offices for issuing passports. According to official figures, more than 50,000 citizens inside Tajikistan have so far received foreign passports, a rather small figure compared to the more than 1 million labor migrants who are believed to leave the country every year.
The delay may have serious economic consequences if Tajik citizens are not provided with new passports by spring, when most labor migrants leave the country. Around half of Tajikistan's 6 million people are believed to be dependent on money sent home from relatives working in Russia.
Gavhar Juraeva, the head of the nongovernmental organization Immigration and Rights, a Moscow-based information center for migrants, told RFE/RL: "A lot of [Tajik migrants in Russia] are afraid about the costs of these passports and when they will be issued. Nobody can say anything [about it] because nobody knows. We are waiting for concrete information about when [the process] begins and when we can tell people to get their passport. However, police in Moscow and its suburbs have not arrested anybody yet. We haven't received any information about detentions."
Some observers fear the new measure will make life even more difficult for Tajik labor migrants, who already endure difficult living conditions, even violence, while trying to eke out a living abroad.
Muhammad Egamzod, a spokesman for the Tajik Embassy in Moscow, said a grace period has been extended until autumn for those Tajiks now working in Russia. He said seven offices will be set up across Russia to process passport applications.
"For those Tajik citizens who have already been living in Russia, their existing Russian registration will be extended until autumn," Egamzod said. "According to the Tajik president's decree, temporary passport offices will operate in the Russian cities of Moscow, St. Petersburg, Volgograd, Novosibirsk, Yekaterinburg, Astrakhan, and Saratov. And all [Tajik citizens already in Russia] should apply for Tajik foreign passports there. These offices will open in the second half of January."
Russian authorities have not yet confirmed Egamzod's information, however.
Some observers fear the new measure will make life even more difficult for Tajik labor migrants, who already endure difficult living conditions -- and even violence -- while trying to eke out a living abroad.
Mahmud Naderi is chief of mission for the International Office for Migration in Dushanbe. "Many of these migrants are living illegally. They have not registered in the Russian Federation," he told RFE/RL. "So when they go to the authorities, they will be required first [to show their] registration in the Russian Federation and other documents that they may not have. This may delay the issuance of new passports. And that will be a problem for them to continue their work, and also for leaving the Russian Federation back to Tajikistan."
Naderi added that Tajiks must pay around $26 to obtain an international passport in Tajikistan. Those living in Russia, however, will have to pay about $60, a huge sum in a nation where the monthly wage can fall to $4.
(Muhamadrahim Saydarov, Farangiz Najibullah, and Iskander Aliev from RFE/RL's Tajik Service contributed to this report.)