French Arrive In Kyrgyzstan Ahead Of Afghan Deployment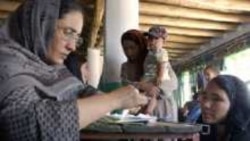 3 August 2005 -- Reports say a 50-strong French military contingent arrived today in Kyrgyzstan, ahead of its planned deployment to Afghanistan to help secure legislative elections there.
AFP reported that the troops landed at the U.S.-operated Manas air base, near Kyrgyzstan's capital Bishkek.
The French deployment is taking place under the umbrella of the International Security Assistance Force (ISAF), which is due to help Afghan authorities with security in the run-up to the 18 September parliamentary polls.
(AFP)
See also:

Afghanistan: Voters Intent On Registering, Despite Fears Of Violence