Afghan Officials Searching For Kidnapped Engineer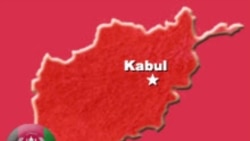 16 August 2005 (RFE/RL) -- Officials in Afghanistan are today working to secure the release of a Lebanese engineer who has been kidnapped by suspected Taliban rebels.
Gulab Shah Alikhil, a spokesman for the governor of Zabul Province, has identified the kidnapped man as Ahmed Reza, who the spokesman said was working for a Turkish construction company when kidnapped near Qalat, in Zabul.
Abdul Latif Hakimi,
who claims to be a Taliban spokesman, said Taliban fighters have freed five Afghans who were kidnapped with Reza late on 14 August, but have not yet decided the fate of the engineer.
Taliban rebels and other militants have increased attacks in the run-up to the planned 18 September parliamentary and local elections -- the next major step toward democracy for Afghanistan after more than two decades of war and civil strife.
(AP/AFP)