U.S. Military Denies 'Bin Laden Is Ill' Report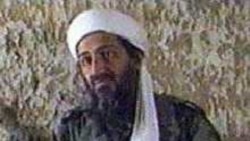 Osama bin Laden 14 September 2005 -- The U.S. military in Afghanistan denied today that one of its officers had told reporters that Al-Qaeda leader Osama bin Laden is seeking medical attention.
The London-based Arabic newspaper "Al-Hayat," citing U.S. Colonel Don McGraw in a briefing with reporters in Kabul, said today that the Al-Qaeda leader was in poor health and was trying to obtain medical attention.
But a U.S. military spokeswoman in Kabul, Cindy Moore, said McGraw had not said that and the mistake would have to be corrected.
(Reuters)
For the latest on the upcoming parliamentary elections in Afghanistan, see RFE/RL's special website Afghanistan Votes