Russian Muslim Forum Opens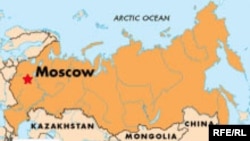 (RFE/RL) 4 November 2005 (RFE/RL) -- A two-day forum of Russia's Muslims opened today in the central Russian city of Nizhnii Novgorod, RFE/RL's Tatar Service reported.
The forum is scheduled to discuss a wide-range of issues related to Russia's Muslim communities, including Muslim education and the self-financing of Muslim organizations.
Participants will also discuss the issues of extremism as it relates to Islam, as well as the participation of Muslim organizations in measures taken by authorities to fight all kinds of terrorism and extremism.
Russian media cited organizers of the event as saying that the forum -- whose opening comes on Russia's new National Unity Day holiday -- will demonstrate the readiness of Russia's Muslims to further strengthen mutual understanding among Russia's nationalities.