A report issued by the EU's Afghan mission said the 2004 adoption of a constitution and recent polls, including for the first parliament in 30 years, were important steps toward democracy.
But the report said those steps are not "the end of the story."
It cited several risk factors, including widespread corruption, pervasive illegal opium production, and "a lack of security and stability in parts of the country including continued presence of illegal armed groups."
(AFP)
Who Is Ayman al-Zawahri?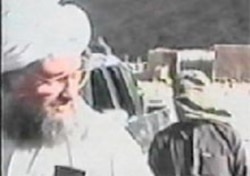 AYMAN AL-ZAWAHRI is regarded as Al-Qaeda's No. 2 authority. Although al-Zawahri is lesser known than Osama bin Laden, some observers say the deputy is just as powerful as the chief....(more)
See also:
Is Al-Qaeda Letter Sign Of Rift, Or Opportunity For Bush?