Uzbek Opposition Group Refuses Fine For Jailed Member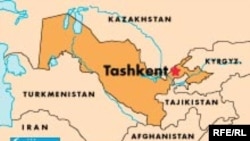 Khidoyatova has been charged with participation in a criminal group (RFE/RL) 22 December 2005 -- The Uzbek opposition group Sunshine Uzbekistan said today it refused an offer from prosecutors to pay a $200,000 fine to secure the release of activist Nodira Khidoyatova.
Khidoyatova was arrested earlier this month and charged with participation in a criminal group and failure to pay some $150,000 in taxes.
Svetlana Artykova, spokeswoman for the Uzbek Prosecutor General's Office, said Khidoyatova was offered the choice of paying compensation for economic damages she caused in return for immediate release.
Sunshine Uzbekistan said in a statement on its website that the offer amounted to blackmail.
(AP)