Armenia's Culture Minister Investigated For Assault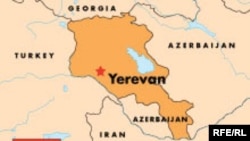 (RFE/RL) 4 January 2006 -- Police in Armenia said today they were investigating a complaint that Culture Minister Hovik Hoveyan attacked and pistol-whipped two utility workers after electricity was cut off to his apartment.
The Armenian Prosecutor's Office said Hoveyan called officials at the Armenianskyie Electroseti company after power was shut off and argued with the officials over the phone.
The prosecutor's office said Hoveyan, his son, and several friends then drove to the network's office and beat them with a pistol. The employees required medical attention.
Power was restored to Hoveyan's apartment about 30 minutes later.
Police spokesman Sayad Shirinian said Hoveyan has been questioned.
(AP)