Turkmen Helicopter In Pakistan Quake Relief Effort Missing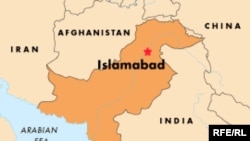 (RFE/RL) 22 January 2006 -- A Turkmen-operated helicopter used for earthquake relief by the International Committee of the Red Cross has gone missing in Pakistan.
The Red Cross said on 22 January that the Russian-made Mi-8 helicopter went missing on 21 January during a flight home to Turkmenistan from Pakistan.
The helicopter was operated by Turkmenistan Airlines. There were no Red Cross staff on board. There were seven crew members on the helicopter.
The craft had been flying sorties in the quake-affected area of Kashmir since October.
It lost contact with Pakistani air control just before entering Afghan airspace. Ground and air searches have been conducted on both sides of the border.
(AP)