Former Yukos Security Official Faces New Murder Charges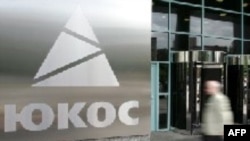 (AFP) March 8, 2006 -- Russian prosecutors have brought new charges against Aleksei Pichugin, a former top security official at the oil company Yukos, who is currently serving a 20-year prison sentence.
Prosecutors have on March 8 charged Pichugin with the murder of a businesswoman and the mayor of the city of Neftyugansk, as well as the attempted murder of a businessman. Both murders were committed in 1998.
The Prosecutor-General's Office today forwarded the new criminal case against Pichugin to the Moscow Municipal Court.
Pichugin's current sentence, passed in 2005, is for organizing a double murder committed in 2002.
Pichugin's arrest in 2003 marked the beginning of a wider investigation into Yukos, once Russia's largest oil producer.
Pichugin dismissed the earlier charges as part of a Kremlin-instigated crackdown on Yukos.
(Interfax, strana.ru)