Afghan Convert To Undergo Mental Examination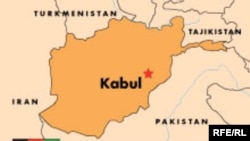 (RFE/RL) March 27, 2006 -- An Afghan man who could face the death penalty for converting to Christianity is due today to undergo an examination to determine his mental state.
Forty-year-old Abdur Rahman was jailed this month for abandoning Islam.
If Afghan mental-health experts judge Rahman to be insane, the charges against him could be dismissed.
The case has drawn international attention with the pope, among others, calling for Rahman's release.
It is also seen as a test of Afghanistan's commitment to liberal values and threatens to create a rift between the country and its Western backers.
(RFE/RL Afghan Service, Reuters, dpa)