Uzbek Parliament Debates Media Bills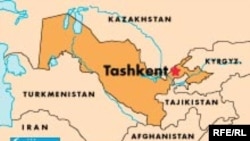 (RFE/RL) March 28, 2006 -- Uzbekistan's parliament is today debating new media bills covering issues such as press freedoms and the protection of journalists.
Utkir Djuraev, deputy chief of Uzbekistan's Press and Information Agency, denied reports that the debate centered on ways of suppressing the media. Representatives of nongovernmental organizations, lawyers, and the media have been involved in the discussions, he says.
Uzbekistan recently adopted new measures placing tighter restrictions on reporters working for foreign media groups.
(Interfax)