Russia Asks Czechs To Explain Incident With Military Attache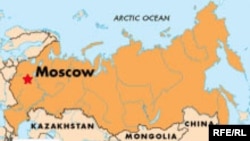 (RFE/RL) April 20, 2006 -- Russia has asked the Czech Foreign Ministry to explain a recent incident involving the Russian military attache to Prague.
Colonel Aleksandr Sketin was detained on April 11 in the town of Pribram after scuffling with police and quarreling in a restaurant with the director of the Czech Nuclear, Chemical, and Biological Protection Institute.
Local media suggested Sketin was drunk and trying to obtain sensitive information.
(Interfax, RIA Novosti, gazeta.ru)