Iran Reiterates It Will Not Abandon Uranium Enrichment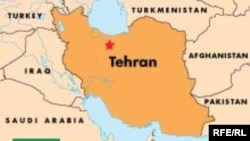 (RFE/RL) April 23, 2006 -- Iran reiterated today that it has no intention of abandoning its nuclear work.
Foreign Ministry spokesman Hamid Reza Assefi told a news conference in Tehran that Iran's uranium-enrichment and nuclear-research activities are "irreversible."
The UN Security Council has called on Iran to halt all uranium enrichment by April 28.
The United States and Britain say that if Iran does not comply, they will seek another Security Council resolution to make the demand compulsory.
French Foreign Minister Philippe Douste-Blazy said today that Paris was "worried" about Asefi's comments. He added that France was not ruling out the prospect of sanctions against Iran.
(AP, AFP, Reuters)