Iran Quake Injures At Least 70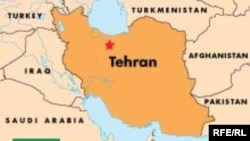 (RFE/RL) May 7, 2006 -- A 5.2-magnitude earthquake shook Iran's southeastern Kerman Province today, injuring at least 70 people.
The governor of the city of Zarand, Hasan Rahmani, said 20 people were hospitalized, and 60 were treated as outpatients. He added that some houses and roads were damaged.
Iran is located on several seismic fault lines. In 2003, a quake hit Bam, also in Kerman Province, killing more than 30,000 people. More recently an earthquake hit western Iran last March, killing at least 70 people.
(AP, AFP, dpa)