Ukraine Detains Migrants Trying To Enter Slovakia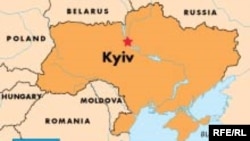 (RFE/RL) July 19, 2006 -- Ukraine's border service has said that its guards detained more than 30 illegal migrants as they were preparing to cross the border into Slovakia.
Among those detained overnight on July 17-18 were 14 Pakistanis, 11 Bangladeshis, three Palestinians, and one Afghan national.
Ukraine has become an increasingly popular route for migrants trying to enter the European Union.
(AFP)