World Bank Approves $15 Million Grant To Kyrgyzstan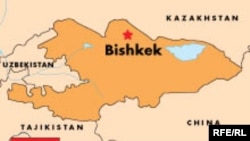 (RFE/RL) PRAGUE, August 4, 2006 (RFE/RL) -- The World Bank says it has approved a $15 million grant to support efforts to develop health and education services and reduce poverty in Kyrgyzstan's rural areas.
Dubbed Second Village Investment Project, the plan is co-financed by the Kyrgyz government to the tune of $5 million.
The World Bank says in a statement the British Department for International Development is expected support the project with significant funds.