Canada To Help Russia Destroy Chemical Weapons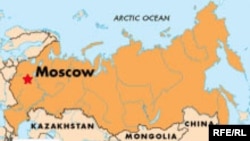 (RFE/RL) August 16, 2006 -- Canada has pledged $90 million to help fund the destruction of Russia's arsenal of chemical weapons.
The Organization for the Prohibition of Chemical Weapons today said the money will help fund a new plant being built in Kizner, 1,000 kilometers east of Moscow, where artillery shells and munitions loaded with 5,700 tons of nerve agent will be destroyed.
Some of Canada's donation also will go to the Shchuchye plant in the Urals.
(AP)