WASHINGTON, September 29, 2006 (RFE/RL) -- Ali Akbar Javanfekr, the presidential press adviser, said in a recent interview that government agencies are setting up websites because of shortcomings with traditional news outlets, "Farhang-i Ashti" reported on August 26. "The existing mass media organs, particularly the current newspapers, are not able to meet [state agencies'] needs and demands for the dissemination of news and information to the public," he said.
This suggests a grudging foray into governmental transparency, but the administration of President Mahmud Ahmadinejad is not about to let the Internet become an open forum, and it got involved filtering the Internet in late 2005. Forty-eight legislators wrote to Islamic Culture and Guidance Minister Mohammad Hussein Safar-Harandi in mid-December to complain about the increased blocking of websites, and 12 legislators wrote to Ahmadinejad to request the removal of filters on "permitted" websites. At the end of the month, legislators called on Communication and Information Technology Minister Mohammad Suleimani to explain the legal grounds for blocking access to some sites.
The government's closure of websites in Iran and its blocking access to websites outside the country reveal how much it seeks to control public perceptions.
Government Filtering
Ramazanali Sadeqzadeh, a legislator from the northern city of Rasht, explained that a small committee in the Supreme Cultural Revolution Council monitors the filtering of websites, "Etemad-i Melli" reported on January 26. The committee consists of personnel from the Intelligence and Security Ministry, the Islamic Culture and Guidance Ministry, and Islamic Republic of Iran Broadcasting, and its decision to filter a site is relayed to the Communication and Information Technology Ministry.
Ahmadinejad's fundamentalist administration did not initiate efforts to filter the Internet, which in fact got under way during the presidency of Mohammad Khatami (1997-2005). At that time, however, control of Internet activities was initially connected with the state's effort to reverse losses in revenues, and only later was it related to control of information and expression.
Control Or Cash?
In May 2001, many Internet cafes in Tehran were closed on the grounds that they did not have permits. The authorities claimed that the cafes were immoral, but it became apparent that the closures were connected with Iranians' use of the Internet to make low-cost international telephone calls. Some Internet cafes were offering long-distance calls at 350-500 rials ($0.20-0.29 at the official rate at the time; $0.04-0.06 at the unofficial rate) per minute, which meant that the Ministry of Post, Telegraph, and Telephone was losing significant revenues.
In June 2003, the creation of an official filtering committee was announced and, within a month, there were complaints that hosting sites for Persian language weblogs (blogs) were being blocked. Forty deputies said in August 2003 that the post, telegraph, and telephone minister must answer their questions about the filtering of certain websites, which they claimed was being done selectively and is a factional problem.
The Communication and Information Technology Ministry announced in May 2006 the creation of a central filtering site. According to initial reports, this facility would block access to unauthorized websites, identify Internet users, and keep a record of the sites they visit. The system administrator would have access to this information.
The ministry subsequently denied that the filtering facility could identify users and track their browsing habits, and it stressed that it only wants to block access to pornography. There also were acknowledgements that the previous methodology was imperfect, and a "filtering databank" would be more precise and make fewer mistakes.
Improving Public Access
Ismail Radkani, the director-general for management and technical support at the state Information Technology Company, announced on September 11 that more than 10 million websites are being filtered, the Iranian Communication and Information Technology News Agency website reported. The majority of filtered sites either contain immoral material or are proxy servers used to bypass filtering, Radkani said, adding that the filtering software database is updated automatically on a daily basis.
The Iranian government cannot refute the popularity of the Internet. Therefore, the government is setting up Internet kiosks in Isfahan and other cities. Each kiosk has a monitor and an industrial keyboard, and people use them with a prepaid calling card at a cost of 100 rials (less than $0.02) per minute. Communications and Information Technology Minister Suleimani announced on April 19, furthermore, that a "national" Internet will be established this year, state television reported.
Nevertheless, the government's closure of websites in Iran and its blocking access to websites outside the country reveal how much it seeks to control public perceptions. This could be because the government wants to shape how people attribute responsibility as Iran sinks into isolation because of the nuclear issue, or it could be because the fundamentalist administration wants like-minded candidates to fare well in elections scheduled for December.
Internet In China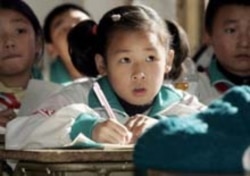 China seems to be the most successful pioneer in controlling its citizens' access to the Internet. A recent case shows that it has the help of some Western companies in doing so.... (more)
See also:
China: Acting To Keep Out 'Harmful Information'