Sandstorm Aborts Iraqi Premier's Visit To Turkey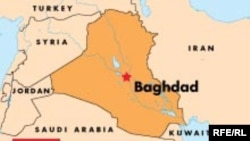 (RFE/RL) October 16, 2006 -- A visit to Turkey today by Iraqi Prime Minister Nuri al-Maliki has been canceled after his plane could not take off because of a sandstorm in Baghdad.
Turkey's Foreign Ministry says the two sides are working on a new date for a visit.
Al-Maliki had been scheduled to travel to Ankara to meet with Turkish leaders to discuss the deteriorating security situation in his country and what steps to take against Iraq-based Turkish Kurdish guerrillas.
(AP)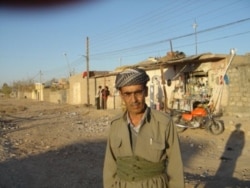 KURDISH AWAKENING: The ethnic Kurdish region in the northern part of Iraq has struggled in recent years to reestablish its cultural and political identity after decades of oppression under the regime of deposed Iraqi President Saddam Hussein. In December, RFE/RL correspondent Charles Recknagel traveled to this area and filed several reports:
Relative Peace Underscores Issue Of Kurdish Region's Future
Kurdish Culture Begins To Flourish In Kurdistan Region
Kurds Ponder How To Strengthen Autonomy After Elections