Russia, Pakistan Agree To Promote Ties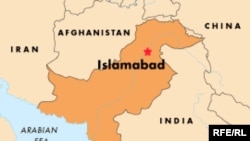 (RFE/RL) November 16, 2006 -- Pakistan and Russia agreed today to promote bilateral cooperation and strengthen ties in a number of fields, including defense, trade, economic cooperation, railways, oil, and gas.
The agreement was announced following talks in Islamabad between Pakistani Foreign Minister Khurshid Kasuri and his Russian counterpart, Sergei Lavrov.
Kasuri said Pakistan considers Russia to be "an engine for increased economic growth and a factor of peace and stability in the region."
Pakistan and Russia have taken a number of steps to promote bilateral relations in recent years.
(AP)