Widow Of Assassinated Serbian Premier Enters Politics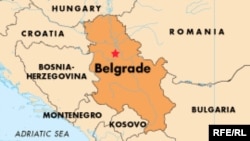 (RFE/RL) November 16, 2006 -- The widow of the assassinated Serbian Prime Minister Zoran Djindjic today announced that she is entering politics.
Ruzica Djindjic will top the ticket of her late husband's Democratic Party in January 21 parliamentary elections in Serbia.
Speaking to reporters in Belgrade, she said she wants to finish the job her husband started before he was assassinated in 2003.
Ruzica Djindjic is a close friend and supporter of Serbia's pro-Western president, Boris Tadic, her husband's successor at the helm of the Democratic Party.
(AP)