Border-guard commander Zakir Tilenov's move follows the publication, in today's edition of Kyrgyzstan's "Delo No." weekly, of an interview in which Berezovsky reportedly admits to traveling to that country recently.
A former Kremlin official now exiled in London, Berezovsky is sought by Russian authorities on fraud and other criminal charges.
Kyrgyz authorities have denied reports saying that the multibillionaire flew to Bishkek in July for discreet business talks with President Kurmanbek Bakiev and his son, Maksim.
In his comments to "Delo No.," Berezovsky reportedly accuses Bakiev's opponents of using his name for political purposes.
Opposition lawmaker Temir Sariev today said he expected Berezovsky's comments to lead to an "international scandal" and negatively affect Kyrgyz-Russian relations.
(24.kg, AKIpress)
15 Years Of Kyrgyz Independence
15 Years Of Kyrgyz Independence
A NATIONAL CELEBRATION: RFE/RL's Kyrgyz Service sent this photo report from the celebration of the 15th anniversary of Kyrgyz independence in Bishkek on August 31. Photographs by Talant Shabiev.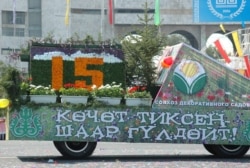 (RFE/RL)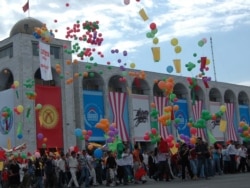 (RFE/RL)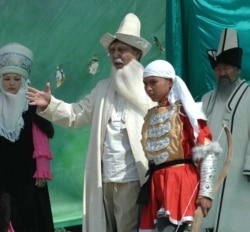 (RFE/RL)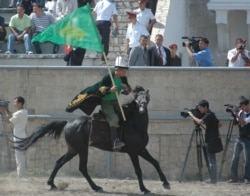 (RFE/RL)
(RFE/RL)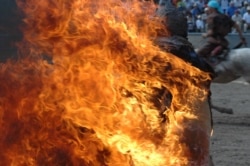 (RFE/RL)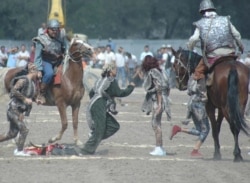 (RFE/RL)
MORE: Additional coverage and more photographs at the website of RFE/RL's Kyrgyz Service.


THE COMPLETE STORY: Click on the icon to view a dedicated webpage bringing together all of RFE/RL's coverage of Kazakhstan, Kyrgyzstan, Tajikistan, Turkmenistan, and Uzbekistan.