Introduction Of Jury Trials In Chechnya Delayed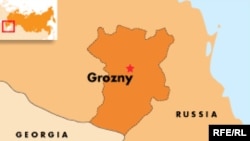 (RFE/RL) December 8, 2006 -- Russian lawmakers today gave final approval to a bill that delays the introduction of jury trials in Chechnya from 2007 until 2010.
The move also effectively preserves until 2010 Russia's moratorium on the death penalty, as it cannot be introduced until suspects throughout the country are guaranteed a trial by jury.
Chechnya is the only Russian republic or region where jury trials have not been introduced.
(Interfax, ITAR-TASS, AP)