RSF Condemns Detention of Journalist In Belarus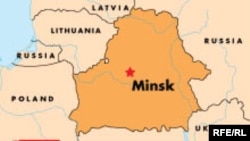 (RFE/RL) December 21, 2006 -- Press freedom group Reporters Without Borders has condemned Belarusian authorities for detaining a journalist on what he said were politically motivated charges.
The group said Alexsei Salei, an editor of the "Polish Magazine in Exile," was released on December 19 after spending seven days in jail on charges of hooliganism and resisting arrest.
Salei said his arrest was linked to an article he had written about a dispute between the Catholic Church and the Belarusian government, and was timed to prevent him from covering a planned protest.
(AP)