Taliban Extend Hostage Deadline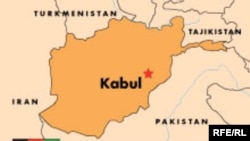 (RFE/RL) May 5, 2007 (RFE/RL) -- The Taliban have reportedly decided to extend their deadline related to four French aid agency staffers who were kidnapped by militants last month in southwestern Afghanistan.
Taliban spokesman Yousuf Ahmadi was quoted by AFP as saying the deadline has been extended until after the May 6 French presidential election.

The militants have demanded the withdrawal of French forces from Afghanistan and the release of Taliban members who have been imprisoned by the Afghan government in exchange for the release of the workers for the Terre d'Enfance agency (A World For Our Children) -- a Frenchmen and three Afghans.