Oleg Mitvol, one of Russia's representative at the OSCE's Economic and Environmental Forum being held in Prague this week, said one measure of the environmental damage caused by oil and gas exploration and transportation in the Caspian Basin is the local seal population.
Mitvol, deputy director of the Federal Service for the Oversight of Natural Resources, said the body count of dead seals in the sea has already hit 10,000 this year alone.
"Our scientists believe that these [seal] deaths are caused by oil production," he said. "There are transnational corporations working on the Caspian [continental] shelf, and I believe the OSCE, which has an interest in the economic and ecological development [of the region], can take charge of joint control over this situation."
Effects Of Oil And Gas
Russia in the past has opposed on environmental grounds Western efforts to build a pipeline under the Caspian to transport gas to Western Europe. Last week, in an accord that effectively put to rest the Western initiative, Moscow reached a deal with Turkmenistan and Kazakhstan to build a pipeline to carry gas along the Caspian to Russia.
Last fall, Russia also used environmental arguments to revoke approval for a gas project on the Pacific island of Sakhalin led by Royal Dutch/Shell. The move was widely interpreted as an attempt by Russia to wrest back control of its natural resources from Western oil companies.
Today's panel discussion at the Czech Foreign Ministry in Prague brought together representatives from the OSCE countries that border the Caspian: Azerbaijan, Kazakhstan, Turkmenistan, and Russia.
All argued that their governments are doing everything they can to improve the environment around the Caspian. The sea has been hard-hit in recent years by pollution tied in particular to the gas and oil industries.
Kazakh Deputy Environment Minister Alzhan Braliev said his country was strongly behind Russia's proposal for the OSCE to look into and monitor energy firms that may be responsible for Caspian pollution.
"Russia and Kazakhstan have been working for a long time to set up infrastructure for jointly monitoring the Caspian Sea, with the participation of all the Caspian countries," he said. "Therefore, I think it will be very important for such a system to be created at last, so that it works for all the [Caspian] countries and with their participation."
Problems With The Neighbors
The discussion also appeared to bring into the open ongoing disputes between states in the Caspian region.
For example, Ramiz Rzayev of the Azerbaijani Environment and Natural Resources Ministry, said that while Baku is trying hard to develop initiatives to protect the Caspian environment, some of its neighbors are hindering those efforts.
"We're still experiencing problems of transit water pollution coming to our country from the neighboring countries of Georgia and Armenia," Rzayev said.
While the Caspian Sea is often thought of purely as a source of natural resources, the Turkmen representative said Ashgabat would like to develop the area for tourism.
"There are plans to build modern hotels, recreation centers, and leisure centers for children in an area where there is currently a large processing plant, in the city of Turkmenbashi," said Mukhammet Nepesov, the head of the Laboratory for the Monitoring of Desertification, at the Turkmen Ministry of Nature Protection.
If such a recreation zone is be developed, the government intends to invest funds in environmental-protection facilities at this processing plant," he added.
The panel discussion was part of a three-day OSCE conference on economic and environmental activities across its 56 member states from Europe, the Caucasus, Central Asia, and North America.
Attended by some 300 experts and officials, the forum is expected to produce recommendations and plans for OSCE follow-up action to counter environmental threats.
Aral In Trouble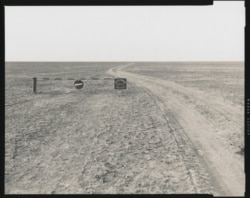 Battling Back | Aral Sea Shows Signs Of Recovery
Interview | Windows On 'A Dying Sea'
Improving Lives | Aral Project Makes Progress

SUBSCRIBE
For news and analysis on Central Asia by e-mail,
subscribe to "RFE/RL Central Asia Report."