Iran Sentences Women's Rights Activist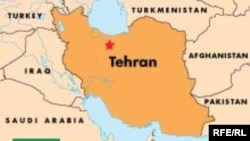 (RFE/RL) July 3, 2007 (RFE/RL) -- An Iranian court has given a women's rights activist a suspended sentence for taking part in a protest last year.
Delaram Ali's lawyer, Nasrin Sotudeh, said the suspended sentence includes 10 lashes and almost three years in jail, and that her client will appeal the verdict.
"It is very surprising that when the only demand of a young girl, who is a university student, is to have the same rights as her brother, she is being treated like this," Iranian Nobel-prize laureate Shirin Ebadi told Radio Farda.
Several other women were sentenced to jail for taking part in the June 2006 protest in Tehran against "discriminatory" laws.